Preschool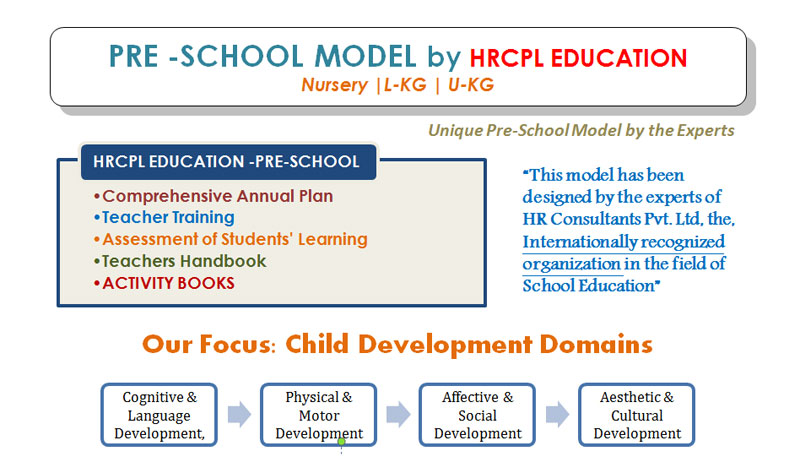 How we support pre-schools
We will support school right from time planning, :- Annual Planer
Scheduling over 550 activities, :- Teacher Handbook
Student Assessment, :- Assessment of Student Learning
Teacher Training. :- Teacher Training
Our Activity books are specially designed to cater all educational needs of pre-school students.
Annual Planer
Systematic scheduling of over 550 activities. This covers Annual Schedule, Monthly, plans and Weekly details
Teacher Handbook
Covering all details specifying what, when and how about day-to-day activity.
Assessment of Student Learning
Mid-term analysis of students learning helping teachers as well students to learn better. Specially designed Report Card will be shared with school
Teacher Training
Empowering teachers to execute planned curriculum & creatively and effectively using Activity books
# additional trainings also available separately
Activity Books
Activity Book are based on child development domains, which include Cognitive & Language Development, Physical & Motor Development, Affective & Social Development, and Aesthetic & Cultural Development.
Our Pre School Model is unique and scientifically designed considering Early Childhood Education & Care recommendations, NCF 2005 guidelines and UNESCO objectives. This comprehensive model covers various child development domains like
Cognitive & Language Development,


Physical & Motor Development


Affective & Social Development and


Aesthetic & Cultural Development